200MP Ultra-HD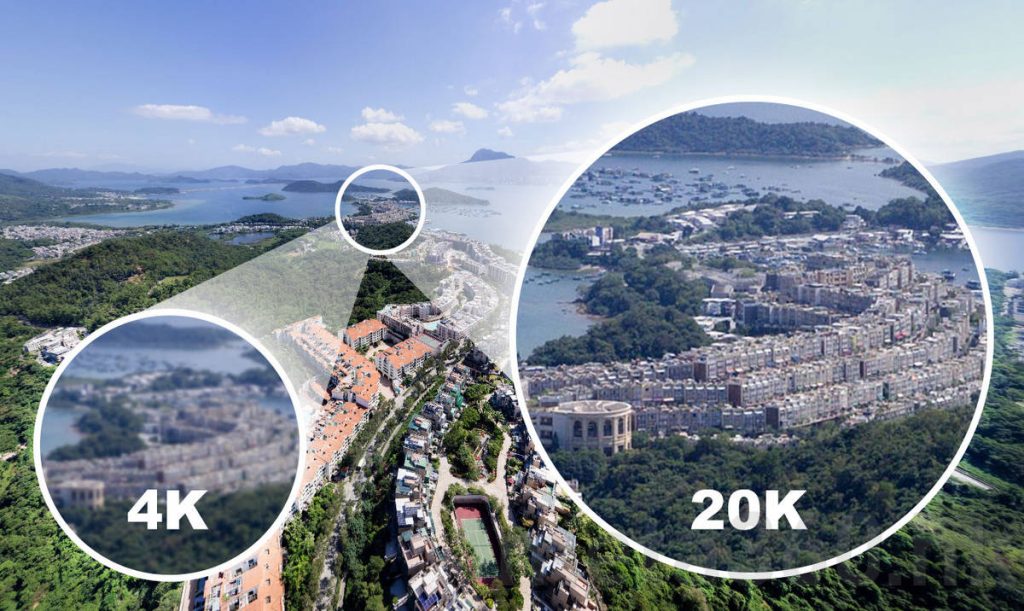 Full-frame camera and panoramic lens with 20K ultra-HD superior quality (25 times of 4K)
採用全片幅專業相機及全景專用鏡頭,2億像素 / 20K超高清畫質(4K的25倍)即使放大仍可保持細緻清晰
Real 360°+360°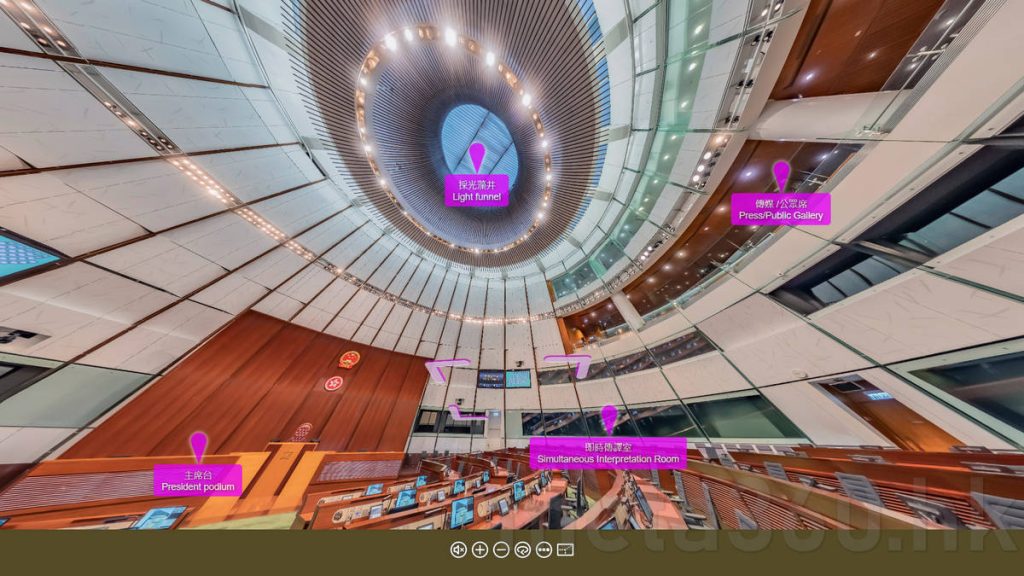 Professional stitching technology results in seamless floor and ceiling.
採用專業拼接技術,完美接合多角度畫面,做到天地合一
HDR Retouching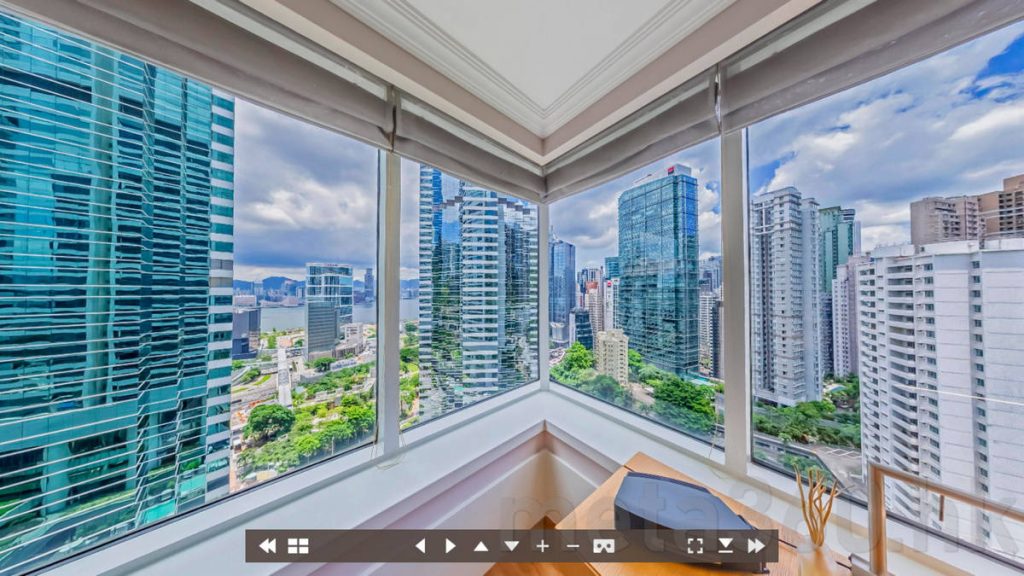 HDR (High-dynamic Range) improves over or under exposure and preserves outdoor and indoor images. Reflection and shadow will be retouched out for perfection.
HDR高動態編修改善背光或曝光問題,室內及戶外仍清楚可見,後期移除反光、倒影等瑕疵,完美呈現每一面
Linking all Spots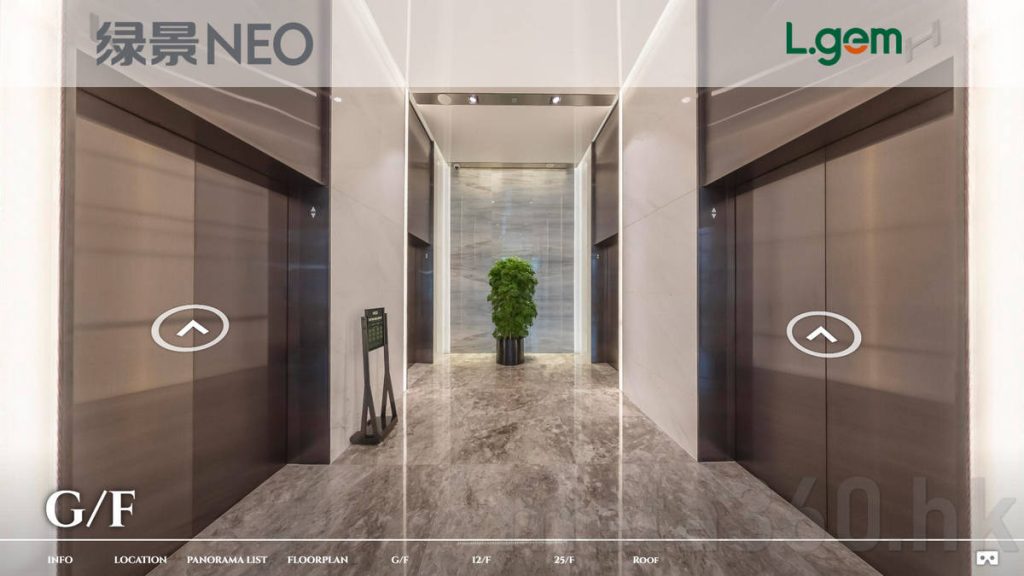 All spots are linked as immersive spaces to be walked through.
連結所有視點,隨意在虛擬空間內走動
Spots instead of Area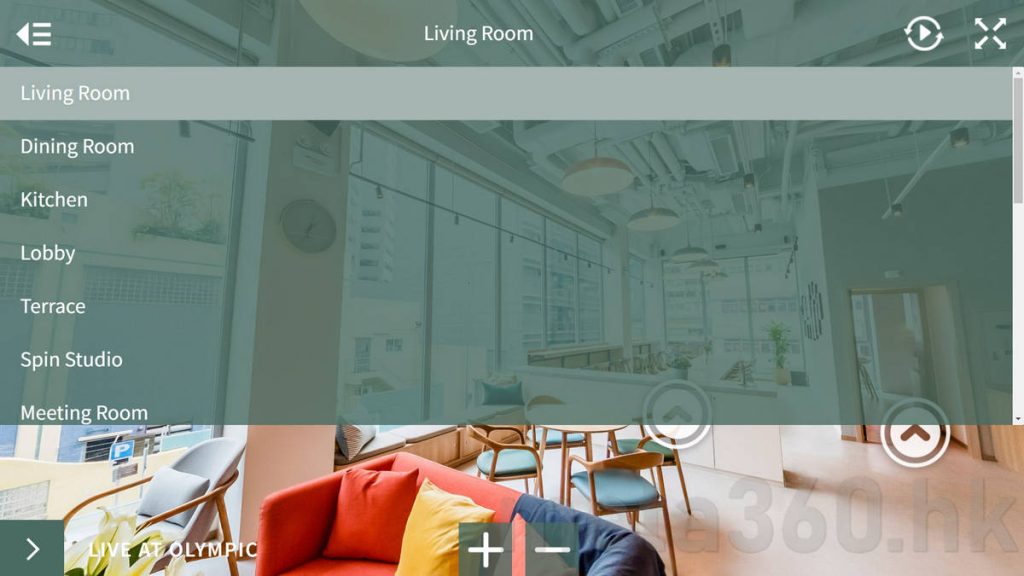 No area calculation needed. We count the number of spots to fulfill your actual needs.
毋須計算掃瞄面積,只需計算視點數量,更有預算
Media Tags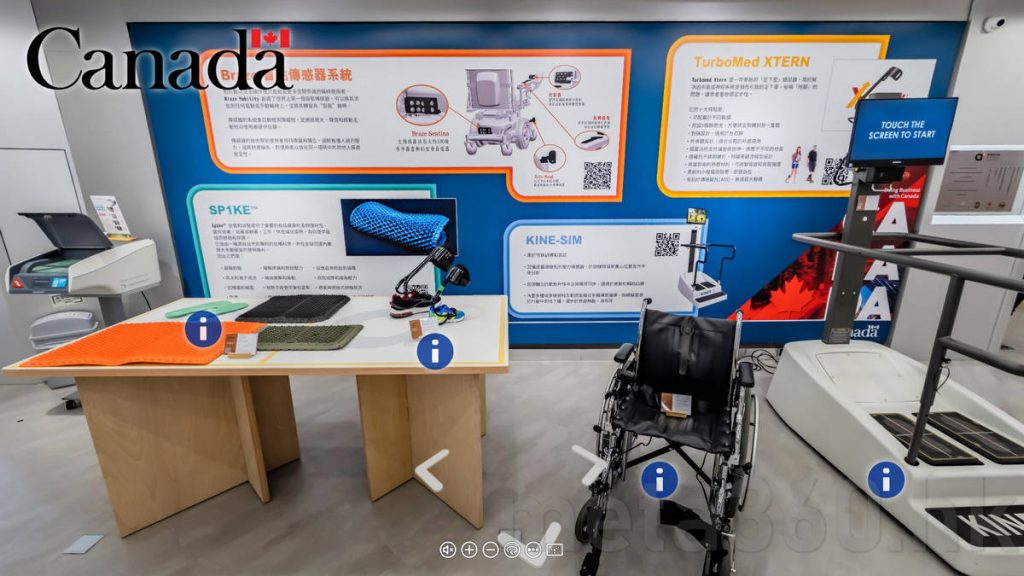 Each media tag can popup text, image, video, youtube, PDF or any hyperlink.
多媒體標籤包括文字、圖片、影片、Youtube、PDF、網站連結等
Information Board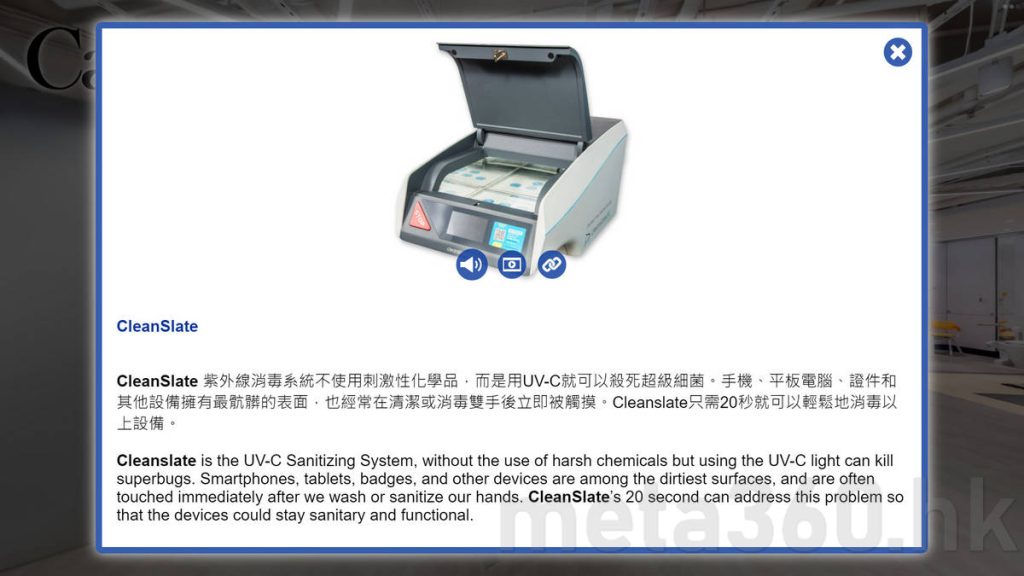 Introduction and product showcase composed of text, images, speech and video.
資訊版面內容包括介紹文字、圖片、旁述、影片等
Background Music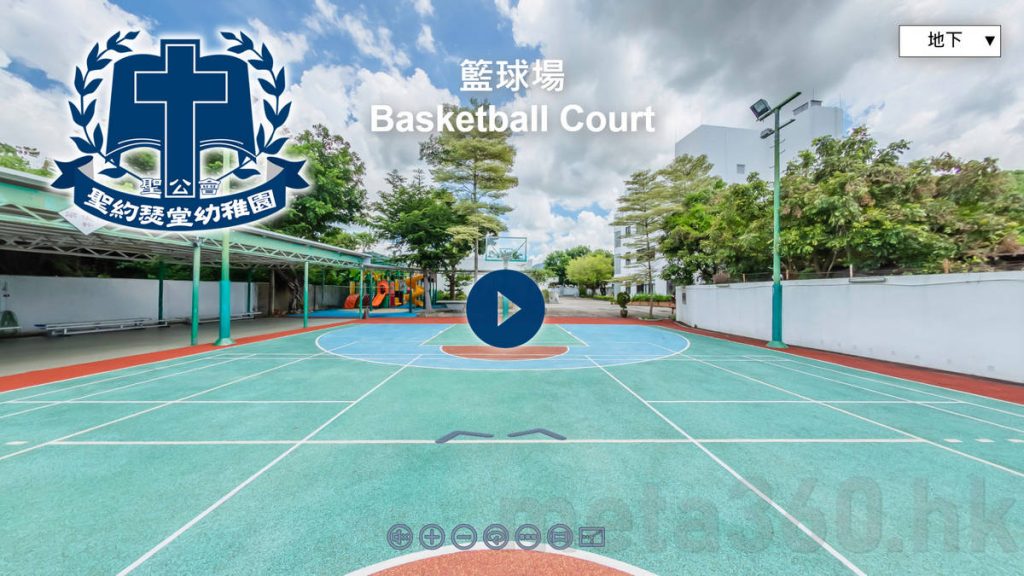 Background music can be played all round the virtual tour. Different sound can also be applied to different spot.
背景音樂可涵蓋整個虛擬導覽,或於每個視點加入不同音效
Floor Plan with Multi-levels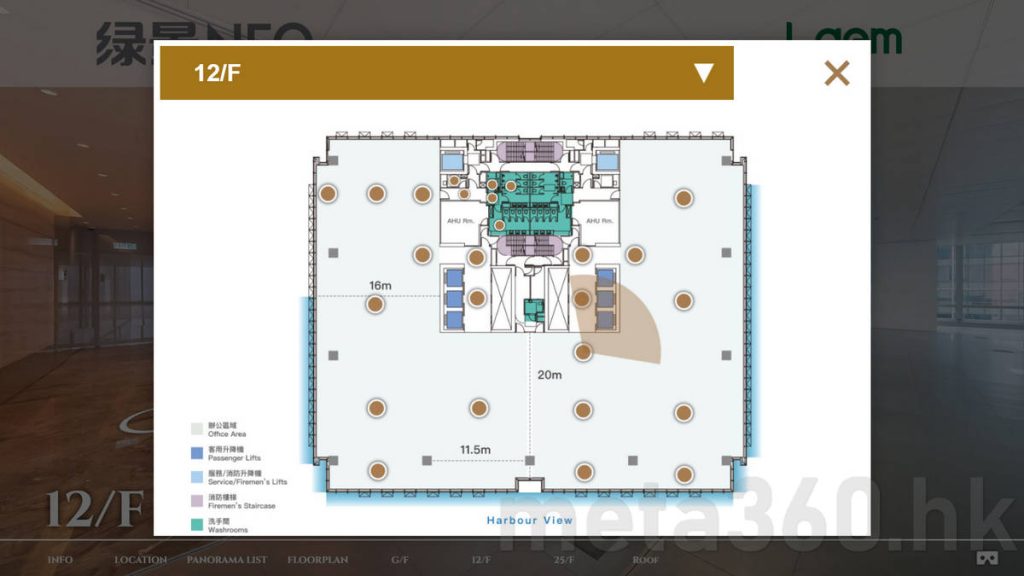 Floor plan can be added with multi-level function. Viewers can easily master property plans.
可加入平面圖及樓層選單,讓用家更容易掌握物業圖則
Tailor-made Layout Elements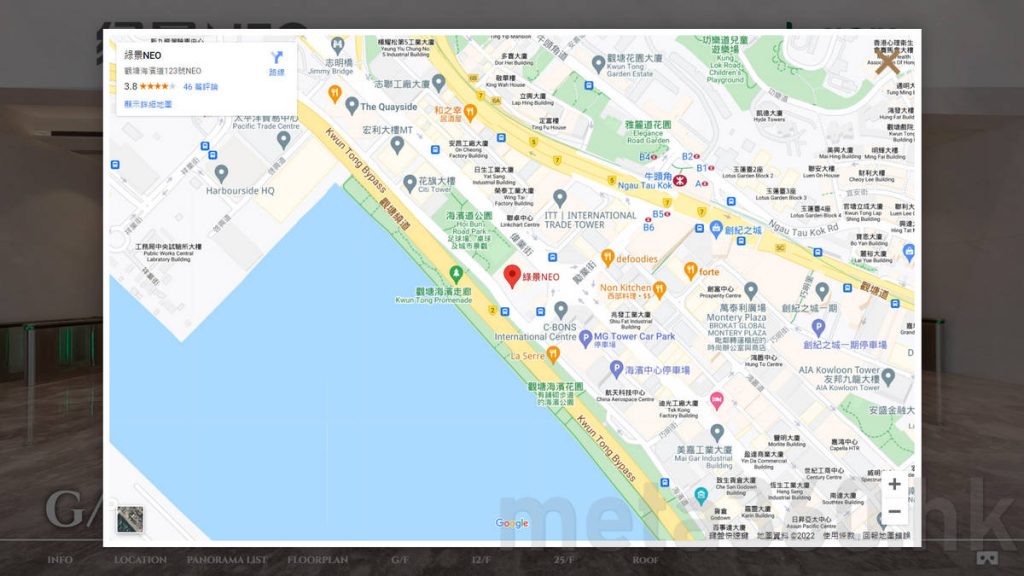 Layout elements includes logo, location, compass, map, contact and social links.
度身訂造版面設計元素包括:標誌、位置、指南針、地圖、聯絡方法及社交平台連結
Free Consultation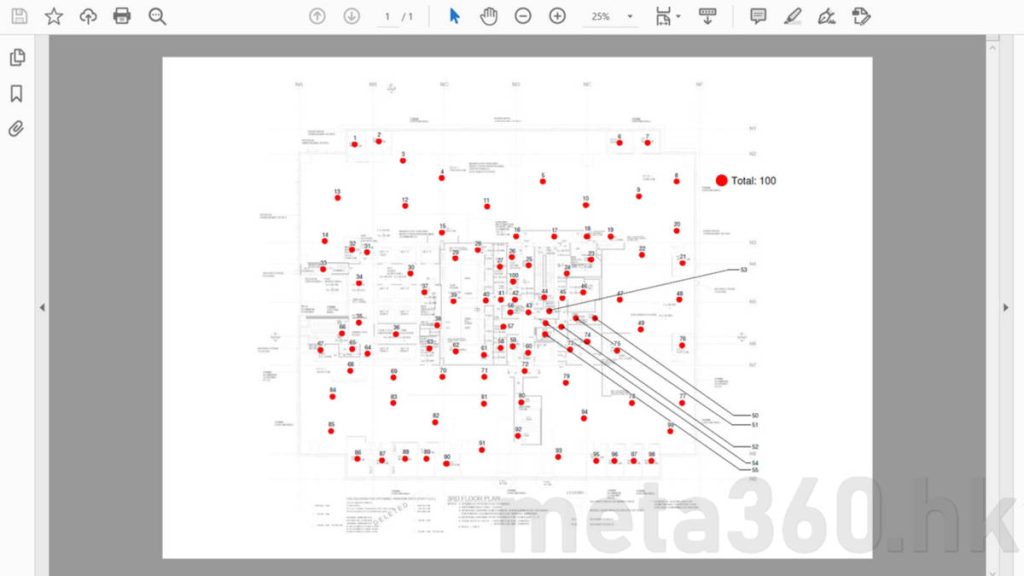 By providing floor plan, we can suggest spot quantity and allocation.
只需提供平面圖,我們可免費為您建議視點數量及位置
Life-time Use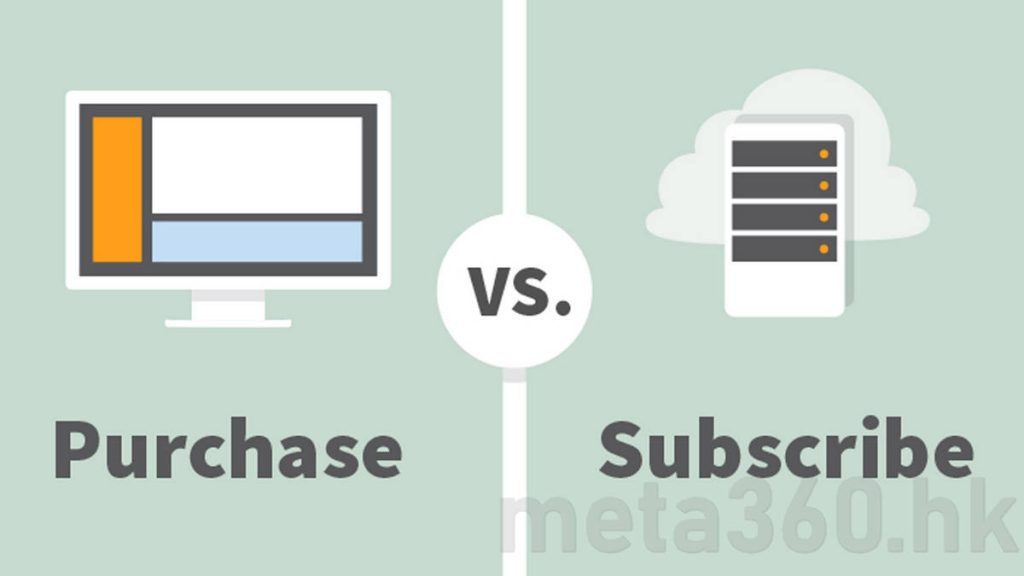 Paid once for life-time usage by self-hosting. No subscription required.
一次費用,客戶取得HTML5網頁檔案後,可永久存放到自家網站上,毋須每年付費續約
Better Security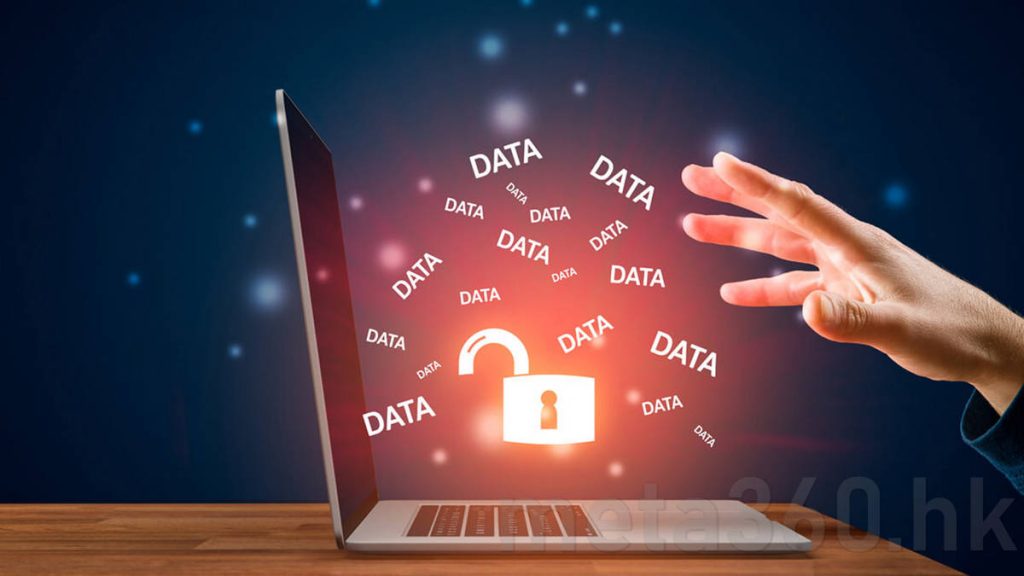 Data can be kept safely by storing in private server instead of other 3rd party platforms.
檔案可寄存於客戶網站中,比上載至第三方平台更符合資訊保安要求
No Ads/Watermark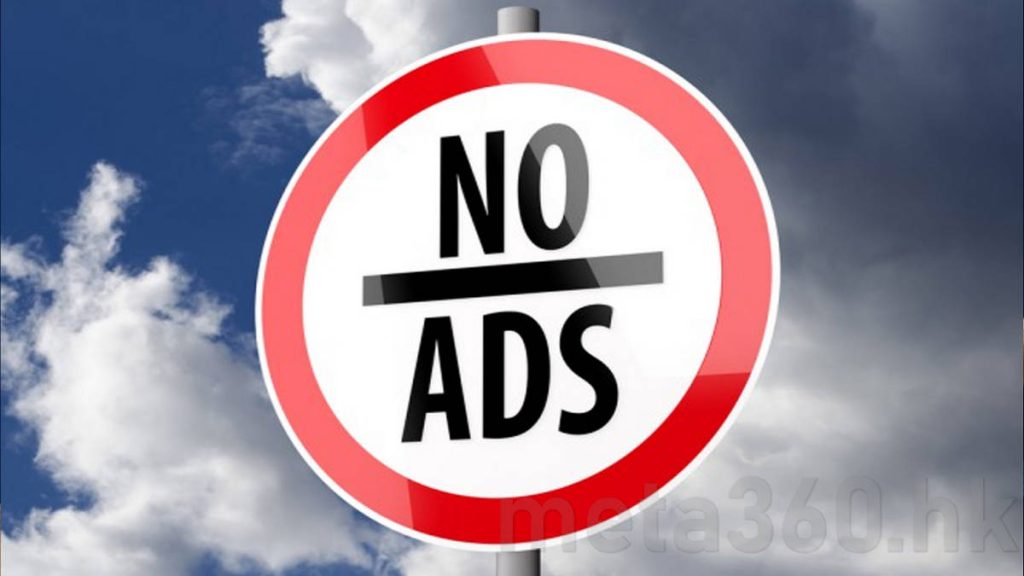 No advertisement nor watermark inserted into VRs. Instead, clients' logos can be inserted to stand out brand image.
虛擬導覽絕不含廣告或浮水印;相反,客戶可植入公司標誌,突顯品牌形象
Responsive for Mobile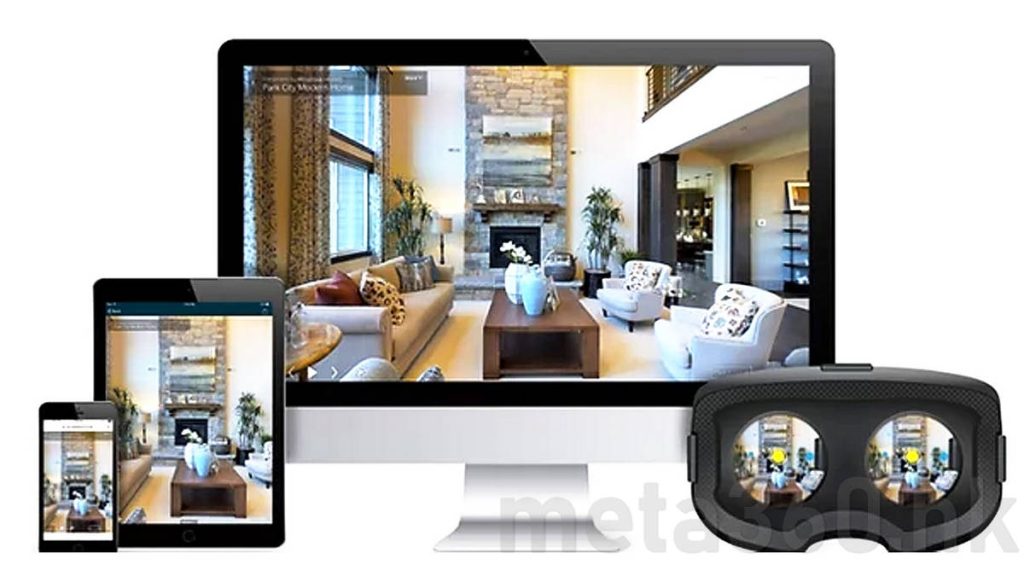 Quick Production Process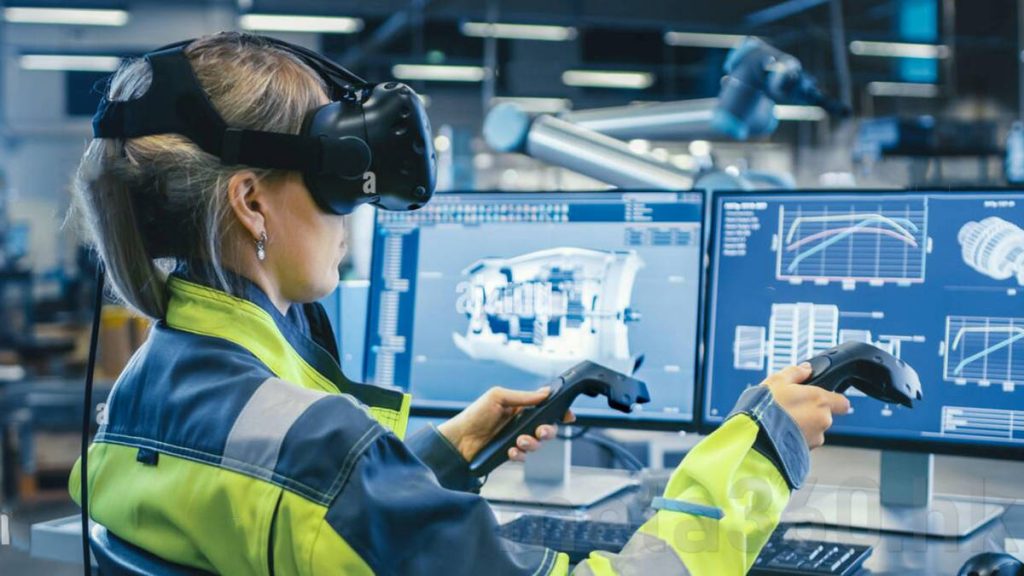 One-stop process of shooting, post-production and web building. Completion in 10 working days normally.
一站式辦妥拍攝、後製及網頁建構等工序,最快10個工作天完成製作
Free Upload to Google Street View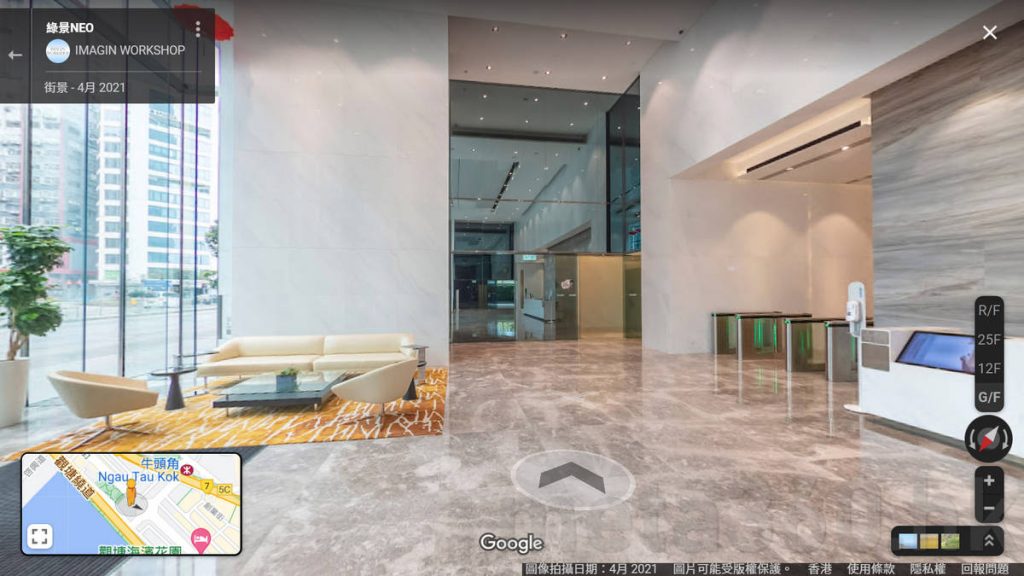 With GPS coordination, virtual tour can be precisely uploaded to Google Street View. Online exposure can be driven by Google Map users.
免費上載至Google街景,透過GPS定位,虛擬導覽能精準出現在Google街景;商家能藉Google地圖增加曝光度
Open Source HTML5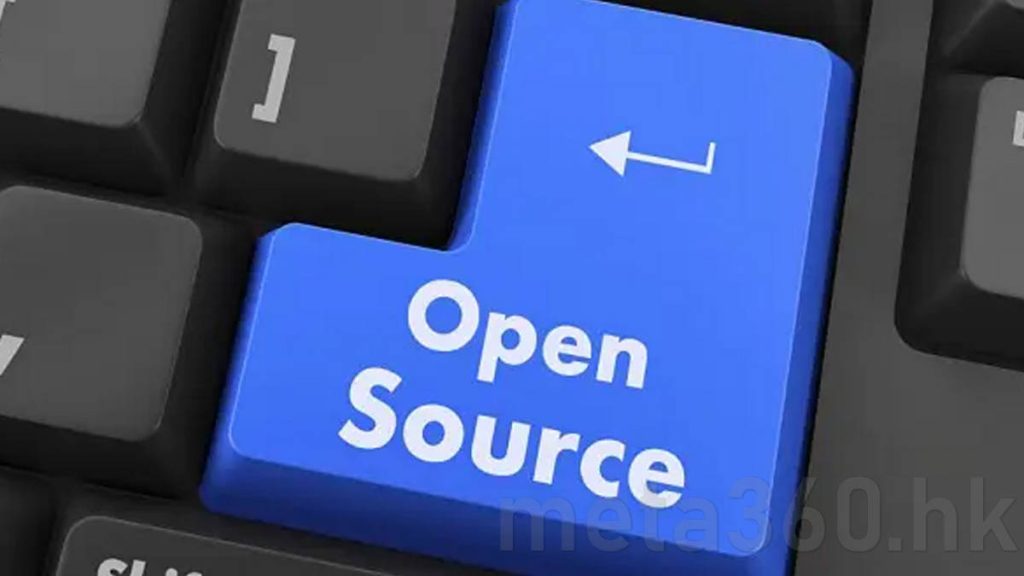 Clients can forward the download link of HTML5 file package to web administrator for instant upload and further update
透過下載連結,客戶將所有網頁檔案包交給網站管理員,隨即上載至網站使用,或隨時更新原始碼
Google Analytics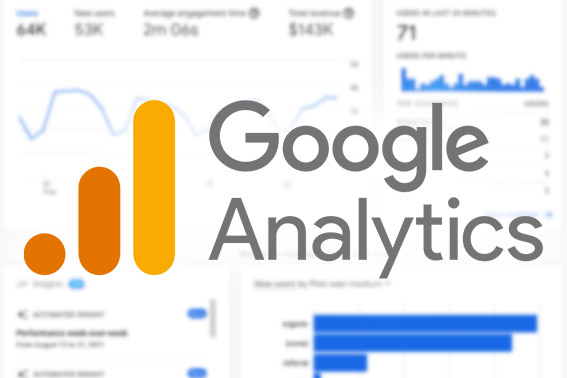 Google Analytics tracks and reports website traffic of the virtual tour in real-time. For example, visits, demographics, acquisition and behaviors.
虛擬導覽可於 Google Analytics 作數據分析,實時了解瀏覽數字、使用者類型、進入網站方式、目標及行為等。